Articles and Features
Edgar Allan Poe's Birthday January 19, 1809
We didn't forget: January 19, 1998 is Martin Luther King Jr. Day. Don't miss last year's treatise on this great man.
Week of January 18, 1998
When I think of Edgar Allan Poe, I smile deviously to myself. My reasons for this are more intense than I realized before starting this week's column. I think I can blame my mom for this (rather convenient, don't you suppose?)
After months of unexplained nightmares, my mother found out about my horror addiction. I had secretly been reading every scary book I could get my hands on. I consumed ghost stories, Big Foot legends, Alfred Hitchcock, Stephen King and Ann Rice. The night terrors followed, and when my huddled form was discovered in the bed with a flashlight in one hand and a ghost story in the other, my reading material was banned. My mother literally grounded me from scary books (understand that I was 11 years old at the time).
Edgar Allan Poe, however, was another story. He was the one gore-master that my mother was glad to see me to read. It was only school that made me shy away from him. There is nothing more able to quench the flames of literary desire than being required to read something.
So, I sit here, on the eve of Edgar's birthday, smiling to myself at the thought of him. Now, I avoid the horror genre, but the dark and curious side of me is drawn to it at times. It's a fight with myself that I lose when the dark months of winter make me believe that there is no end to this evil season. This is the perfect time to immerse yourself into a good Poe story.
The following are my favorite quotes from Edgar Allan Poe. These were hard fought quotes, dredged from the bowels of his literature itself, since most quote books don't cover him well, if at all.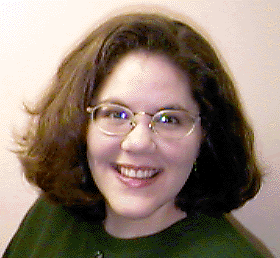 Introduction and quote compilation by Laura S. Moncur, Staff Writer.
"They who dream by day are cognizant of many things which escape those who dream only by night."

Eleonora, 1841

"There is something in the unselfish and self-sacrificing love of a brute, which goes directly to the heart of him who has had frequent occasion to test the paltry friendship and gossamer fidelity of mere Man."

The Black Cat, 1843

"There are moments when, even to the sober eye of Reason, the world of our sad Humanity may assume the semblance of a Hell."

Premature Burial, 1844

"Her whom in life thou didst abhor, in death thou shalt adore."

Morella, 1850

"There are chords in the hearts of the most reckless which cannot be touched without emotion. Even with the utterly lost, to whom life and death are equally jests, there are matters of which no jest can be made."

The Masque of the Red Death, 1842

"Men have called me mad; but the question is not yet settled, whether madness is or is not the loftiest intelligence- whether much that is glorious- whether all that is profound- does not spring from disease of thought - from moods of mind exalted at the expense of the general intellect."

Eleonora, 1841

"But, as in ethics, evil is a consequence of good, so, in fact, out of joy is sorrow born."

Berenice, 1835

"The boundaries which divide Life from Death are at best shadowy and vague. Who shall say where the one ends, and where the other begins?"

Premature Burial, 1844
Featured Books
The following books and tapes are available through Amazon.com:
For more information about Edgar Allan Poe, try these links: