The Quotations Page is one of the oldest quotation sites on the Web, perhaps the oldest. It was first placed online in November, 1994, as "Michael Moncur's Quotations Page." It has gone through many changes since then, including major redesigns in 1996, 2000, and 2004.
Major features added in the 2000 update include a better quotation search engine, a larger database of book reviews with their own search engine, and a forum for discussion of quotation-related topics. In July 2002, we added the Quotes by Subject section, and we continue to add new subjects. In December 2002 we added biographies for over 1000 of our quoted authors. In 2004 we simplified many of the pages to make navigation easier and added Your Quotations Page, where members can store their favorite quotations.
About the Authors
Michael Moncur
Hello! I'm Michael Moncur, a freelance writer, computer consultant, musician, and all-around Internet junkie. I've been on the Internet since the days when Gopher was the latest new thing and people still knew what "BBS" stood for. I have been developing web pages since 1993, both as a hobby and for various clients.
Quotations have been a hobby of mine as long as I can remember. My quotation collection began with about 50 quotes culled from books and magazines, and was originally used to provide a "login quote" on the BBS (Bulletin Board System) I was running at the time on my top-of-the-line Atari 800XL computer. I've been adding to the collection regularly since then, and it formed the basis for this site. Currently it includes about 2500 quotations.
I started the alt.quotations newsgroup somewhere near 1992, and it has grown into something so big I don't have time to read it. In case you think I'm a serious person, bear in mind that I also started the alt.shenanigans newsgroup.
I've worked as a supermarket clerk, parts delivery driver, computer operator, network administrator, and network consultant. Currently I'm writing computer books and running this and other Web sites at home full time.
Personal stuff: I'm somewhere near 40 years old. Married (to Laura, below) - no children. I live somewhere in Utah, but please don't hold that against me. You can find a few pictures of me on the web, but I won't tell you where. In my spare time, I play keyboards and record techno music, take care of my pets and a few plants, and indulge in hobbies including model rocketry and origami.
If you aren't bored of me yet, check out the following:
Laura Moncur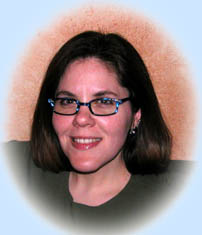 I was born in 1969, but sadly, I wasn't a hippie love-child. My parents were really square in the 60's, but they got cooler later. Technically, I'm a Gen-Xer, but I have saved myself from the multiple piercings and bad attitude that many of my generation suffer from. I guess I'm a square too.
My biggest contribution to The Quotations Page is The Motivational Quotes of the Day. This collection started in a recipe box at my place of employment. I was in a job that I despised and every day was a struggle not to quit or murder someone. I began collecting motivational quotes to retain my sanity. It took more than one of these a week to keep me going, so by the time I quit I had a substantial collection. When I came home with my possessions in a cardboard box, the recipe box of quotations was beside the plants and under the pictures. Mike eyed the box with envy. After much discussion and even more additions to the collection, it comes to you now as The Motivational Quotes of the Day. Please enjoy it. If I can spare the life of just one idiot, my work is done.
Other than that, I've lived a normal life in Utah. I am married (if you couldn't tell, I'm married to Mike). We work together on these pages, and I'm a part-time fiction writer. I have worked in pharmacies, testing laboratories, health insurance companies, and real estate.
Other Contributors
We'd like to thank the following people who have helped make this site what it is:
M. Shawn Cole for his large collection of quotations.
Rand Lindsly for permission to include his quotation collection.
Todd Garber for his quotation collection, from which we added a few hundred to our collections.
Peter K. Jones for his collection, which added over 900 quotation to the Classic collection.
Eric Tentarelli, whose public-domain biographical dictionary provided many of our author biographies. Copies of the original file are available upon request.
There are also many others we should thank for their help. Thousands of people have emailed us feedback, which is most helpful in determining the direction of these pages. We would also like to thank the beta testers who helped with the new versions of the page, the regular participants in our forum, and everyone who helped us find and correct errors. Last but not least, thanks to everyone who has contributed quotations. Thanks, everyone!
Copyright Information and Disclaimer
This site and its contents are Copyright (c) 1994-2012, Michael Moncur and QuotationsPage.com. All rights reserved. All quotations remain the intellectual property of their respective originators. We do not assert any claim of copyright for individual quotations. By quoting authors we do not in any way mean to imply their endorsement or approval of our site or its contents.
We do assert a claim of copyright for our compilations of quotations, their unique scope and style, our domains, QuotationsPage.com and TQpage.com, our site design, HTML, database design, look and feel, and back-end code. Some collections of quotations are compiled by other parties and remain their property.
Disclaimer: To the best of our knowledge, all quotations included here fall under the fair use or public domain guidelines of copyright law in the United States. If you believe that any quotation violates a copyright you hold or represent, we will immediately remove it upon notification pending good-faith resolution of any dispute.
This site and its contents are provided as is. We strive for accuracy but cannot be held responsible for any errors in quotations or incorrect attributions. Some quotations may include content considered inappropriate by some standards for some age groups. We take no responsibility for filtering content based on any standards of morality, religion, or politics.
Just because we quote someone doesn't mean that we approve of them or their ideas, or agree with their words.