Articles and Features
Motivation
Week of January 11, 1998
This week launches the new feature on our site called Motivational Quotes of the Day. It is updated daily, like the regular Quotes of the Day page, but chooses its quotes from my very own collection of over 1000 quotes. This collection started in a recipe box at my place of employment in 1996. I was in a job that I despised and every day was a struggle not to quit or murder someone. I began collecting motivational quotes to retain my sanity. It took more than one of these a week to keep me going, so by the time I quit I had a substantial collection. When I came home with my possessions in a cardboard box, the recipe box of quotations was beside the plants and under the pictures. Although he despises motivational quotes, Mike eyed the box with envy. After much discussion and even more additions to the collection we have finally made it available to you.
The following are some of "the greatest" from the collection.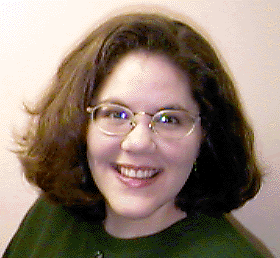 Introduction and quote compilation by Laura S. Moncur, Staff Writer.
"Please write again soon. Though my own life is filled with activity, letters encourage momentary escape into others' lives and I come back to my own with greater contentment."

Elizabeth Hailey, "A Woman of Independent Means"

"One of the greatest victories you can gain over someone is to beat him at politeness."

Josh Billings

"The greatest good you can do for another is not just share your riches, but to reveal to him his own."

Benjamin Disraeli

"Keep away from people who try to belittle your ambitions. Small people always do that, but the really great make you feel that you, too, can become great."

Mark Twain

"I always remember an epitaph which is in the cemetery at Tombstone, Arizona. It says: 'Here lies Jack Williams. He done his damnedest.' I think that is the greatest epitaph a man can have - When he gives everything that is in him to do the job he has before him. That is all you can ask of him and that is what I have tried to do."

Harry S. Truman

"Be not afraid of greatness: some men are born great, some achieve greatness and some have greatness thrust upon them."

William Shakespeare, "Twelfth Night"

"Live well. It is the greatest revenge."

The Talmud
Featured Books
The following books and tapes are available through Amazon.com:
For more information about Motivation, try these links: