Articles and Features
Frank Lloyd Wright's Birthday
June 8, 1867
Week of June 7, 1998
I think of Howard Roarke when I think of Frank Lloyd Wright. I realize that shouldn't be the case, but the fictional character of Ayn Rand's The Fountainhead and the real life architect are one in my mind. A young Frank Lloyd Wright looks like Gary Cooper to me, strong and slightly shy. Yet, after re-reading the introduction to the novel, Ayn mentions nothing of Frank Lloyd Wright. It would seem that this man represent the archetype of architect. In fact, I can't mention another architect by name.
Come join me in the world of Frank Lloyd Wright, who had much to say about everything. Read his quotes and browse the sites mentioned.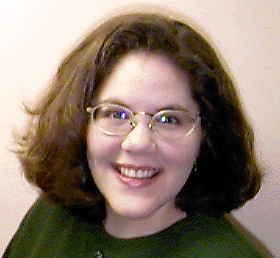 Introduction and quote compilation by Laura S. Moncur, Staff Writer.
"Give me the luxuries of life and I will willingly do without the necessities."

Quoted in his obituary, April 9, 1959

"Noble life demands a noble architecture for noble uses of noble men. Lack of culture means what it has always meant: ignoble civilization and therefore imminent downfall."

"Tip the world over on its side and everything loose will land in Los Angeles."

"If it [automation] keeps up, man will atrophy all his limbs but the push-button finger."

The New York Times, November 27, 1955
I guess he couldn't predict the fitness craze of the 1980's, but he did predict the couch potato.

"Television: Chewing gum for the eyes."

"An idea is salvation by imagination."

"The longer I live the more beautiful life becomes."

Attribute

"No house should ever be on any hill or on anything. It should be of the hill, belonging to it, so hill and house could live together each the happier for the other."

An Autobiography, 1932

"The thing always happens that you really believe in; and the belief in a thing makes it happen."

"I believe in God, only I spell it Nature."

"The physician can bury his mistakes, but the architect can only advise his client to plant vines - so they should go as far as possible from home to build their first buildings."

New York Times Magazine, October 4, 1953
Featured Books
The following books and tapes are available through Amazon.com:
For more information about Frank Lloyd Wright, try these links: