Articles and Features
Bette Davis' Birthday
Week of April 5, 1998
April 5, 1908, Bette Davis was born. "Why in the world is she talking about Bette Davis?" I hear you asking yourself, but let me tell you this woman said at least a few interesting things that deserve merit. In addition to her fantastic career as an actress, she fought the contract system and was pivotal in its demise (along with many other actors like Humphrey Bogart, Jimmy Stewart, Henry Fonda and Ida Lupino).
My only problem with Bette Davis has to do with two movies: Whatever Happened to Baby Jane? and Jezebel. Both movies had been lauded to me as wonderful movies, but by the time I saw them, they were not nearly as good as my mind had made them. Jezebel seemed like a Gone With the Wind rip-off and Baby Jane was just disturbing. It wasn't until I saw Of Human Bondage that I became acquainted with the ability of Bette Davis that compared with her legend. She was so naughty in that movie, that I hated her. Only a truly great actress can make me hate her.
See what Bette had to say to the world.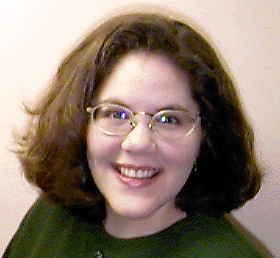 Introduction and quote compilation by Laura S. Moncur, Staff Writer.
"This became a credo of mine...attempt the impossible in order to improve your work."

"I'd marry again if I found a man who had fifteen million dollars, would sign over half to me, and guarantee that he'd be dead within a year."

"With the newspaper strike on, I wouldn't consider dying."

Bette Davis, on being told that her death was rumored

"She's the original good time that was had by all."

Bette Davis, about a starlet

"Love is not enough. It must be the foundation, the cornerstone - but not the complete structure. It is much too pliable, too yielding."
Featured Books
The following books and tapes are available through Amazon.com:
For more information about Bette Davis, try these links: