Read books online
at our other site:
The Literature Page
Articles and Features
My Perceptions of Trains
Week of March 1, 1998
Salt Lake City, like many of her counterparts in the United States, is divided by railroad tracks. They are quite active and the trains that rush past the busy city streets are very audible, no matter how far away you live from them. The whistles from these trains are so noisy during the wee hours of the night that I have trouble sleeping at times (even though we live at least 15 miles from the tracks). I hated trains.
During a particularly sleepless night, I tried a relaxation technique. I imagined that the trains were boats. When my husband and I visited San Francisco, we stayed at a lovely hotel in Oakland called the Waterfront Plaza Hotel. Right on the bay, we could hear the horn blasts from the boats all night, but it was relaxing to us. The image of the huge ships gracefully sailing past us, announcing their presence was romantic. That sleepless night in Salt Lake, I pretended that the whistles I heard were from the gently floating ships on the San Francisco Bay. I fell asleep quickly that evening.
It didn't take me long to realize how silly this was. Only a couple evenings of thinking led me to the conclusion that there might be residents of Oakland and San Francisco that abhor the sounds of the bulky and overloaded ships. Boats aren't romantic if you see them every day. Then I remembered the romance of trains. People all across the nation build model trains, elaborate tracks, and beautiful minature houses and buildings, all to be serviced by the epitome of transportation in the nineteenth century. Trains are romantic.
Now, as I lie awake at night, listening to the resounding whistle blasts, I hear trains, clanking and blustering along the rails. I imagine them bringing supplies to my favorite stores and transporting people from there to here and back. Unfortunately, none of this has really helped me to sleep any better or more than I did before.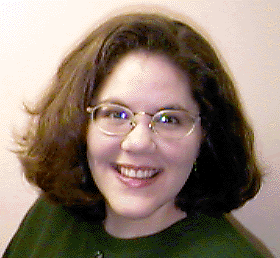 Introduction and quote compilation by Laura S. Moncur, Staff Writer.
They hand us now in Shrewsbury jail:/ The whistles blow forlorn,/ And trains all night groan on the rail/ To men that die at morn.

A. E. Housman

"The human brain is like a railroad freight car -- guaranteed to have a certain capacity but often running empty."

Unknown

"Chesterton taught me this: the only way to be sure of catching a train is to miss the one before it."

P. Daninos, Vacances a tous prix, 1958

"RAILROAD, n. The chief of many mechanical devices enabling us to get away from where we are to where we are no better off. For this purpose the railroad is held in highest favor by the optimist, for it permits him to make the transit with great expedition. "

Ambrose Bierce (1842-1914), "The Devil's Dictionary", 1911

"They saw a Dream of Loveliness descending from the train."

Charles G. Leland, Brand New Ballads, The Masher

"Commuter - one who spends his life/ In riding to and from his wife;/ A man who shaves and takes a train,/ And then rides back to shave again."

E. B. White, Poems and Sketches, 1982, The Commuter

"All his life he [the American] jumps into the train after it has started and jumps out before it has stopped; and he never once gets left behind, or breaks a leg."

George Santayana, Character and Opinion in the United States, 1920

"Hear that lonesome whippoorwill?/ He sounds too blue to fly./ The midnight train is whining low,/ I'm so lonesome I could cry."

Hank Williams, I'm So Lonesome I Could Cry, 1942

"To his associate, Richard Wilson... Orson [Welles] then declared, 'This [the RKO studio] is the biggest electric train set any boy every had!'"

Peter Noble, The Fabulous Orson Welles, 1956

"Rowe's Rule: the odds are five to six that the light at the end of the tunnel is the headlight of an oncoming train."

Paul Dickson, Washingtonian, November 1978
Featured Books
The following books and tapes are available through Amazon.com:
For more information about Railroads, try these links: